QBronze Monsoon School | September 24-26 & October 1-3, 2021
QIndia and CEBT, CU Lavasa are happy to announce the second QBronze workshop in India on Quantum Computing and Programming. The workshop will be held online during two consecutive weekends, September 24-26 and October 1-3. During the workshop, we will use QWorld's introductory material, Bronze, which consists of around 30 Jupyter notebooks involving theoretical content and practical tasks.
We will use Discord to communicate with each other and conduct the workshop by Zoom meetings.
The participants completing the workshop successfully will receive a diploma!
QIndia is a joint non-profit effort by Quantum Enthusiasts with roots in India who aspire to develop an educative, collaborative, and informative community centred around Quantum technologies in India. We are also the Indian Cousin of the global non-profit QWorld and are privileged in having access to a global pool of both resources and collaborative opportunities. As QIndia, we host workshops (such as this one), bi-weekly meetups where researchers from all aspects of Quantum are invited to present their work in simple terms, Flipped Classrooms on a range of topics to help the community learn, and above all, serve as a meeting-ground for quantum enthusiasts and from all over the country to learn and grow together. A vast majority of our activities are on discord.
Do fill in this form if you'd like to join us: https://forms.gle/NL6fdhoJdVBYLUNZ6You can also find more details about us at: https://www.linkedin.com/company/q1nd1a/
CHRIST (Deemed to be University), a premier educational institution, is an academic fraternity of individuals dedicated to the motto of 'EXCELLENCE & SERVICE'.It is also known as Hub of Analytics due to its focus on current emerging business technologies. The Center for Emerging Business Technologies (CEBT) takes a cross-disciplinary approach to understand quantum computers that satisfy practical criteria and helps businesses in taking quicker decisions. Innovation will be at the core of the CEBT's activities. The CEBT seeks to work with partners across industry, government, and the research community, supporting the development of the broader ecosystem for emerging technologies across Christ University. The Center's primary focus will be on disseminating relevant knowledge on emerging technologies and their application in various fields with the main focus on business.
Focus Areas
Entire QBronze workshop is segregated into five focus areas (3-4 hrs each) concluding with a hands-on session.
Focus Area 1 – Basics of classical systems (Probabilistic bits, coin-flipping, biased coins, probabilistic states and probabilistic operators, correlation)
Focus Area 2 – Basics of quantum systems (Quantum programs as circuits: registers, gates, measurements, execution, and reading the outcomes, quantum state and operators)
Focus Area 3 – Quantum operators on a quantum bit
Focus Area 4 – Entanglement and basics quantum protocols
Focus Area 5 – Quantum search algorithm
Application
Thanks for your interest. We've reached our capacity, so the application forms are closed.
There will be new Bronze-Qiskit workshops in the upcoming months to apply for.
If you would like to stay updated about the next QWorld's events, follow us on Facebook, LinkedIn, and Twitter.
To receive direct messages from us, subscribe to QWorld's newsletter.
Program
Installation Day | Wednesday, September 22 (IST Time, GMT+5:30)
19:00 – 21:00 – (optional) Participants can receive help regarding the installation environment and workshop materials.
First Weekend | September 24-26 IST Time (GMT+5:30)

Friday
18:00-18:45 | Welcome meeting, general information about the workshop, Discord channels and schedule
18:45-22:00 | Participants work with materials about basics of classical systems and quantum coin

Saturday
14:00-15:00 | Review and Q/A session on classical systems and quantum coin
15:00-15:30 | Game Time! Quantum Kahoot Game
15:30-18:00 | Participants work with materials about intro to quantum programming, quantum systems and quantum operators

Sunday
14:00-15:00 | Review and Q/A session on intro to quantum programming, quantum systems and quantum operators
15:00-18:00 | Participants work with materials about two qubits, phase kickback, and multiple qubit constructions
Second Weekend | October 1-3 IST Time (GMT+5:30)

Friday
18:00-19:00 | Review and Q/A session on two qubits, phase kickback, multiple qubit constructions
19:00-22:00 | Participants work with materials about entanglement, superdense coding and quantum teleportation

Saturday
14:00-15:00 | Review and Q/A session on entanglement, superdense coding and quantum teleportation
15:00-15:30 | Game Time! Quantum Kahoot Game
15:30-18:00 | Participants work with materials about Grover's search

Sunday
14:00-15:00 Review and Q/A Session on Grover's Search
15:00-17:00 Participants can work with unfinished tasks
17:00-18:00 Final meeting for closing remarks and how to contribute to QIndia and QWorld
Invited speakers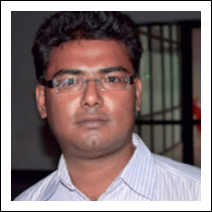 Mrityunjay Ghosh (IBM Zurich) | 16:00 – 17:00 IST (UTC+5:30), September 4, 2021

Mr. Mrityunjay Ghosh is Actively researching on Quantum Computing for almost a decade with specialization in Post Quantum Cryptographic algorithms, devising novel quantum algorithms on combinatorial optimization problems, Quantum walk algorithms and Quantum Machine Learning. He is active quantum research group member of IBMQ network and Indian Internet Foundation. As Head of Quantum Technologies of an MNC, he has conceptualized and developed a Quantum Random Number Generator (QRNG) which was launched as the flagship product on Quantum in CyberTech Israel, 2020. He has always had an immense desire to work in academics and contribute to qualitative research. He already had served academics as a faculty member in Computer Science for more than 13 years and had been actively engaged in several industry-academic collaborative ventures. Apart from research on Quantum Computing, he is working on designing go-to-market project proposals incorporating ideation, prototype modelling of use cases, resource estimation for multiple industries to make them 'Quantum-ready'.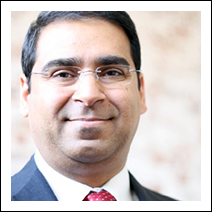 Alex Khan (Aligned IT, LLC.) | 17:30 – 18:30 IST (UTC+5:30), September 11, 2021
Title: Introduction to Quantum Computing

Abstract:
Broad overview of the quantum computing ecosystem, different types of qubits, Annealing vs Gate Quantum Computers, Quantum Computing Applications and Use Cases.

Mr. Alex Khan is the Principal Consultant/Advisor in Quantum Computing at Aligned IT, LLC. He has been the Chief Product Officer at Chicago Quantum where he co-published research on financial portfolio optimization using D-Wave quantum annealer. He advises research teams and startups getting into quantum computing and is teaching high school to graduate level classes in quantum computing as corporate faculty at Harrisburg University. He is also writing a quantum computing book to be published by Packt Publishing in 2022. He is a former health IT executive and has engineering degrees from Purdue and KSU and an MBA from Duke.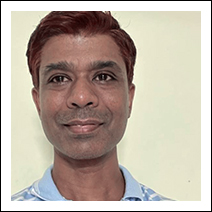 L Venkata Subramaniam (Quantum Ambassador – IBM) | 16:00 – 17:00 IST (UTC+5:30), September 18, 2021
Title: India and the Quantum Era

L Venkata Subramaniam is an experienced Leader in Artificial Intelligence with a demonstrated history of innovation and product creation. He is a strong researcher who has developed new products and published in top venues and has been recognized as a master inventor. His current research focus is on AI Reasoning and Quantum AI/ML. His goal is to set up Quantum Computing as a leading area of research in India. He has 6 products, 34 patents, 150 papers and 2600 citations registered to his name.
Workshop Team
Organizers: QIndia and CEBT, CU Lavasa
Workshop Leads: Salini Karuvade (QIndia), Rajiv Krishnakumar (QIndia), Rishi Sreedhar (QIndia)
Mentors: Rajiv Krishnakumar, Salini Karuvade, Akash Kundu, Ameya Raj Nambisan, Rishi Sreedhar, Rijul Sachdeva, Sriram Gopalakrishnan, Jyoti Faujdar

Contact:
qindiagroup [at] gmail.com
Mentors Team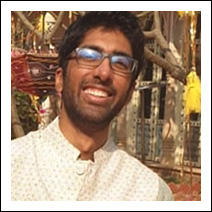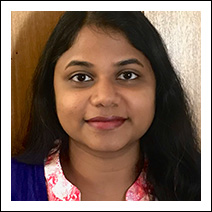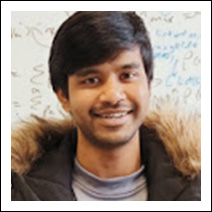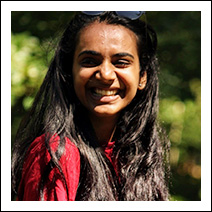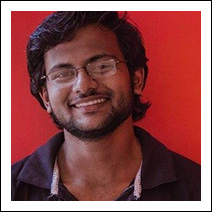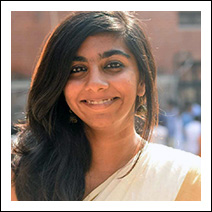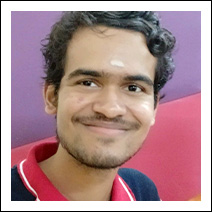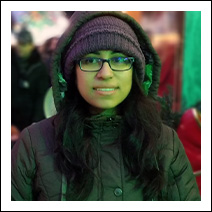 Code of conduct
Our event is dedicated to providing a harassment-free workshop experience for everyone, regardless of gender, gender identity and expression, age, sexual orientation, disability, physical appearance, body size, race, ethnicity, religion (or lack thereof), or technology choices. We do not tolerate harassment of event participants in any form. Sexual language and imagery is not appropriate for any event venue, including talks, workshops, parties, Twitter and other online media. Event participants violating these rules may be sanctioned or expelled from the event.
We respect the minors (children under age 18) and we must make every effort to protect their rights. All private relationships, private communications (including social media channels), or sexual contacts with minors are prohibited.
The default communication channel between the organizers and participants is e-mail. Except filing the application form, the contact info of any attendee or participant cannot be requested by any person from organizer side (i.e., mentor, educator, speaker, organizer, sponsor, or volunteer). On the other hand, any person from organizer side may share his or her contact info with a participant who is not a minor, upon request by the participant.
A minor can access the emails of the main organizers on the event's website. If a minor interested in working with a person from organizer side for scientific or pedagogical purpose, then he or she should read this document before contacting this person:
https://qworld.net/code-of-ethics-and-conduct/#minors
If you are being harassed, notice that someone else is being harassed, or have any other concerns, please contact the organizers immediately. You may also contact directly the members of the Ethics Committee of QWorld.
https://qworld.net/code-of-ethics-and-conduct/
Check the above link for more details.